Quilting Beauties
A fresh look and creative take on the versatile New York Beauty block. Bold, high-contrast colours and unusual outer shapes take the already elevated drama of the New York Beauty to an even higher level. The patterns and techniques use foundation piecing to produce perfect points on the spiked arcs and apply traditional piecing methods for sewing the curved seams. The designs look complex but are in fact quite the opposite - often pairing a New York Beauty block with a simple Bowtie, Flying Geese or Double Four Patch for amazing results. It's the perfect book for the confident beginner-level quilter. Published by the American Quilter's Society.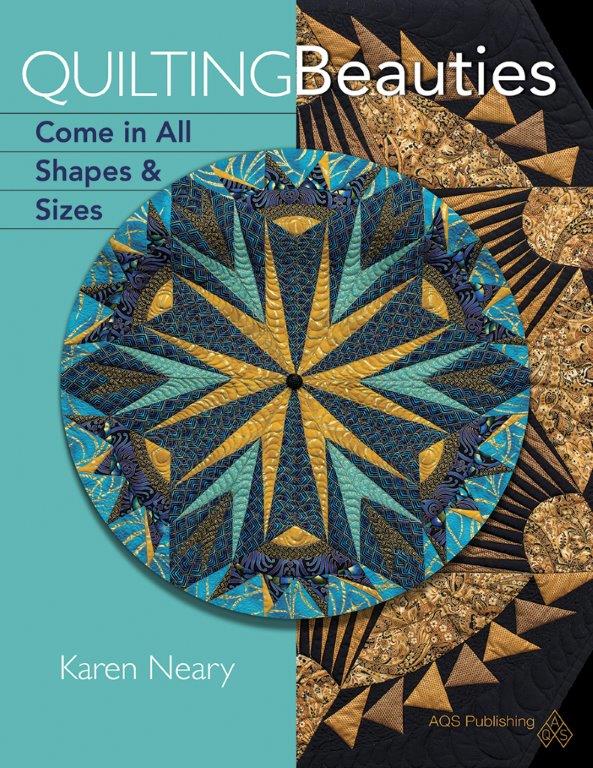 $27.00 + postage for a signed copy of the book. If you would like a special inscription with the signature (i.e. made out to you) please email me immediately after placing your order. Thanks!
Please note that if you are ordering multiple copies of the book, there will be an additional charge for postage.
For orders from Canada, click here:
For orders from United States, click here:
Quilting Beauties Errata
Oops...despite our best efforts, stuff happens. If you have purchased the book, kindly click here to download corrected instructions for Ostentation. Our sincerest apologies for any problems this may have caused.